18 Photos That Prove Having Kids Is Fun
Kids are the perfect way to lift anyone's mood. This can definitely brighten even the darkest of days.
#1 My 11-year-old daughter has insisted on checking the mail the last couple of days. Today, I checked it. This is what I found...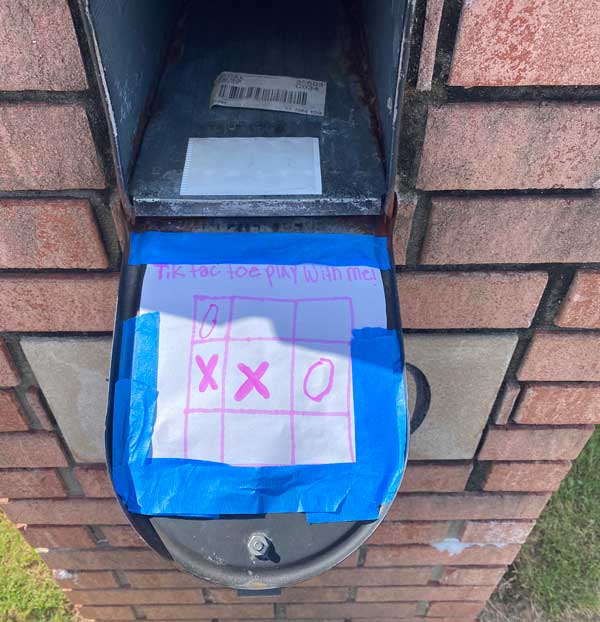 This is so cute! Good mail carrier for playing along!
BallCoach79 / Via reddit.com
#2 Found out my kid had this on his school classroom wall all year.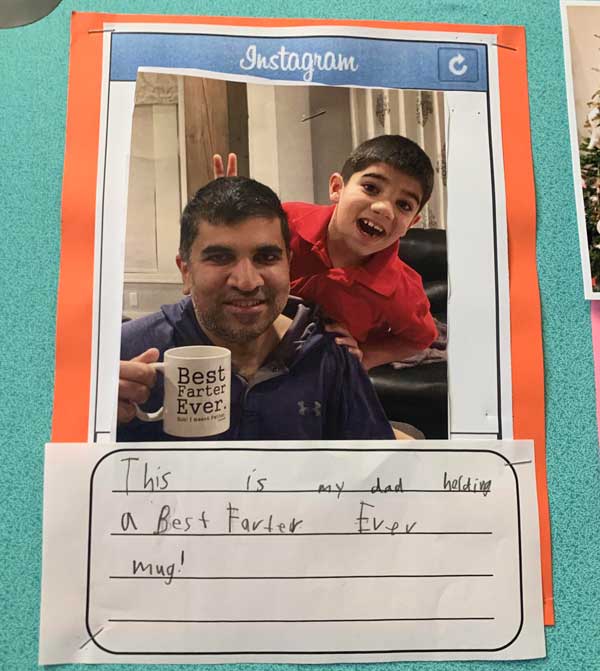 hornet2008 / Via reddit.com
#3 My daughter drew this in kindergarten. Title: "Moms chatting after school".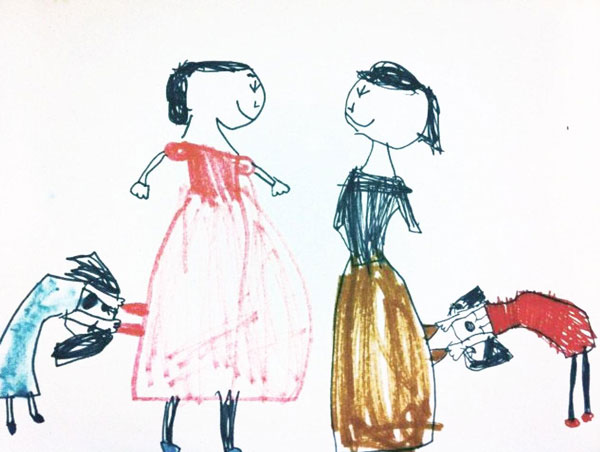 Got a real artist there.
EliseGravel / Via reddit.com
#4 My kid asked me to play hide and seek with her. I of course obliged. This is her genius level hiding tactic. The cat bed.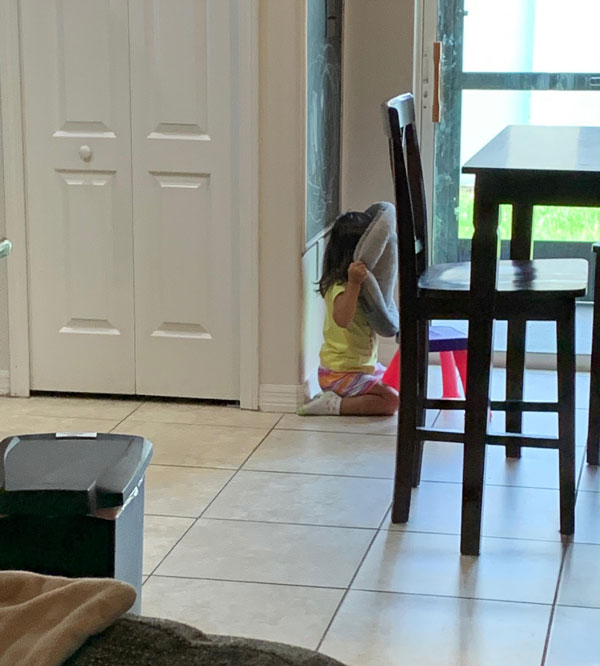 sejotas / Via reddit.com
#5 My 7 year old son's brilliant way to never lose the only key he has for this lock.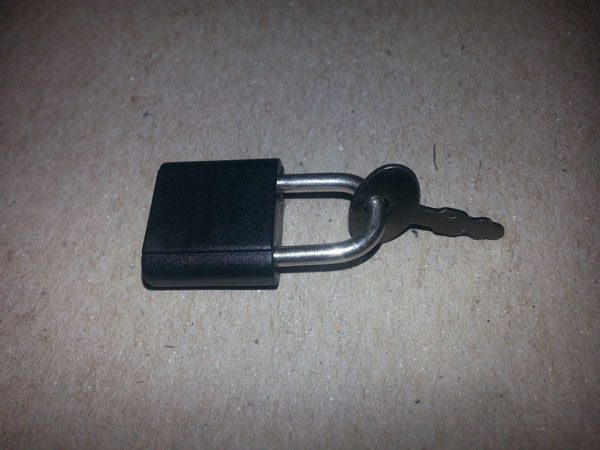 ThaddeusWerner / Via imgur.com
#6 Fond memories of the time my sister-in-law asked her Year 3 pupils "what would you say if you could talk to a farm animal?" and a boy wrote this.



Dempster2000 / Via twitter.com
#7 My daughter roasted me for father's day. I couldn't be more proud.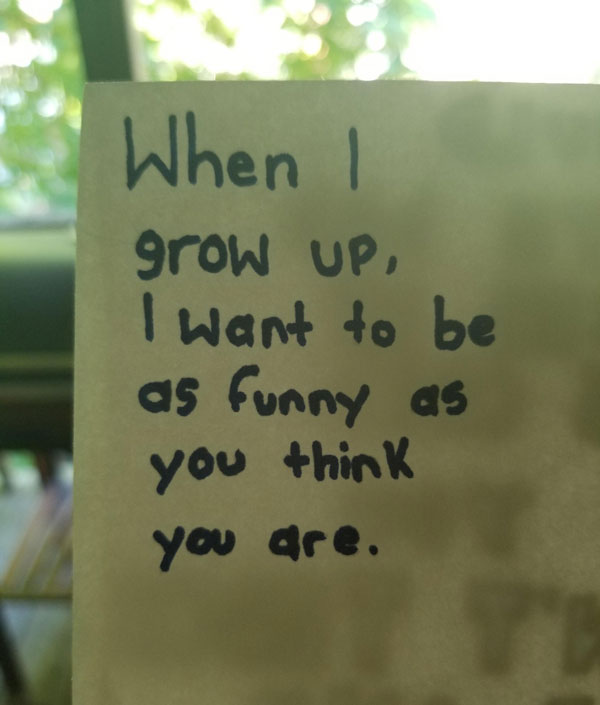 That's a good roast!
reddit.com
#8 My daughter got a camera for a birthday. One of the first things she did with it was to barge in the bathroom and take a pic of me taking a dump.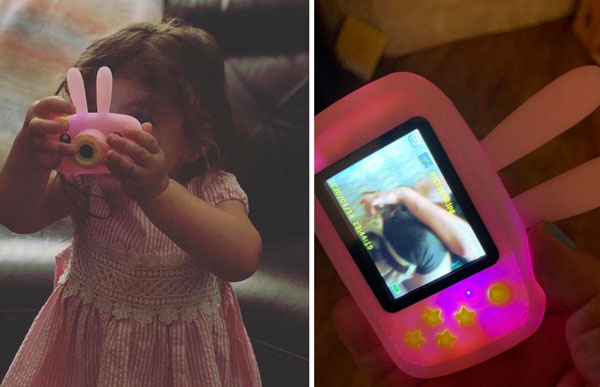 That took me way too long to figure out what I was looking at on the camera screen... Please tell me I'm not alone because now I hate my brain.
theard7 / Via reddit.com
#9 My son ate strawberries.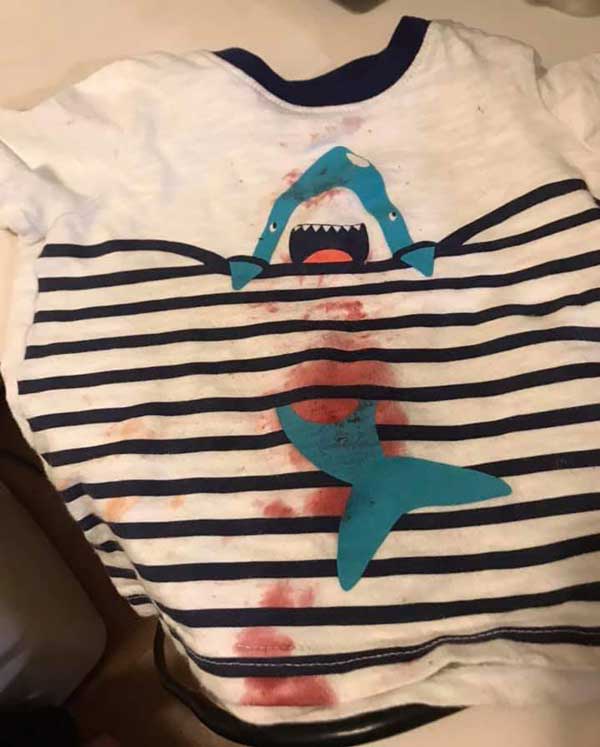 10/10 would buy a shirt designed like this on purpose.
Toucansamual / Via reddit.com
#10 My 3-year-old insisted on making me breakfast.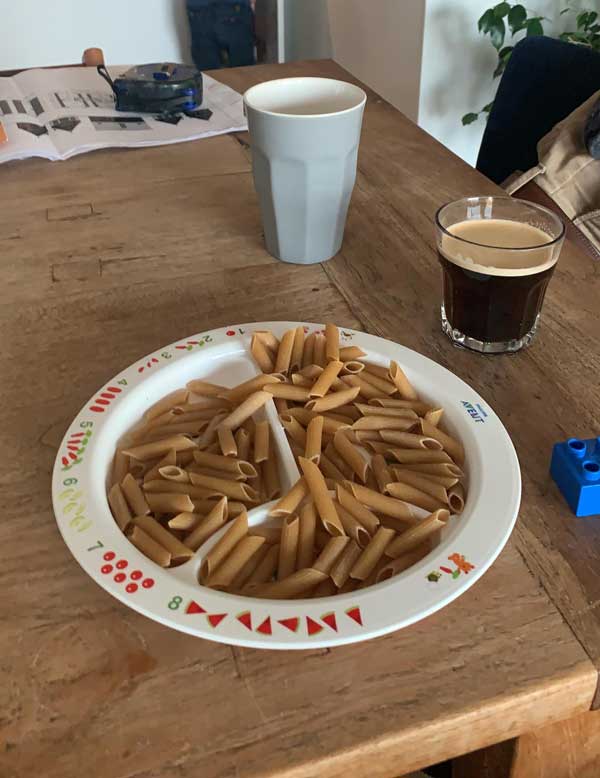 LockStockNL / Via reddit.com
#11 My niece took 457 selfies on my phone that all look like this.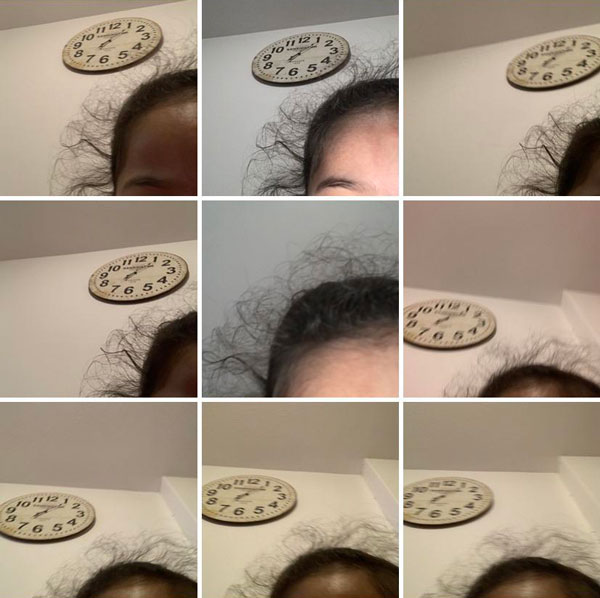 This is every kid who takes a selfie:
1) they stare at the screen and not the camera.
2) they usually press down on the shutter for burst mode.
kokolista7 / Via reddit.com
#12 "But that IS my real age!"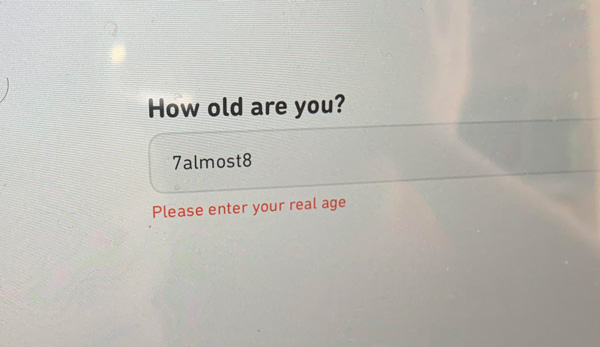 hilaryk25 / Via reddit.com
#13 My mom was going through old scrapbooks, found this gem from when I was in 2nd grade.



Hey... I think we have the same Mom. Is her name Mom too?
3KidsInTheTrenchCoat / Via reddit.com
#14 My 10-year-old son wanted me to share with all of you the suit of armor he's been constructing.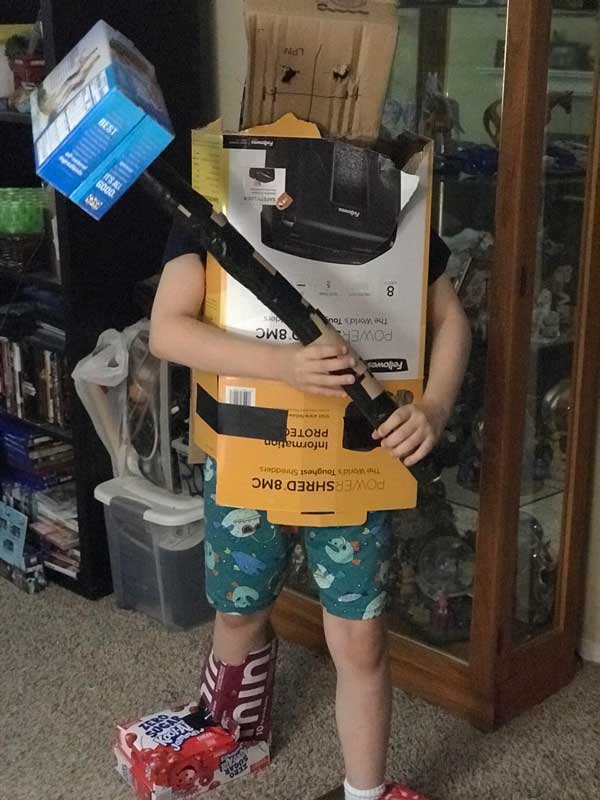 Squachee / Via reddit.com
#15 My kids are obsessed with earning Schrute Bucks for doing various chores around the house.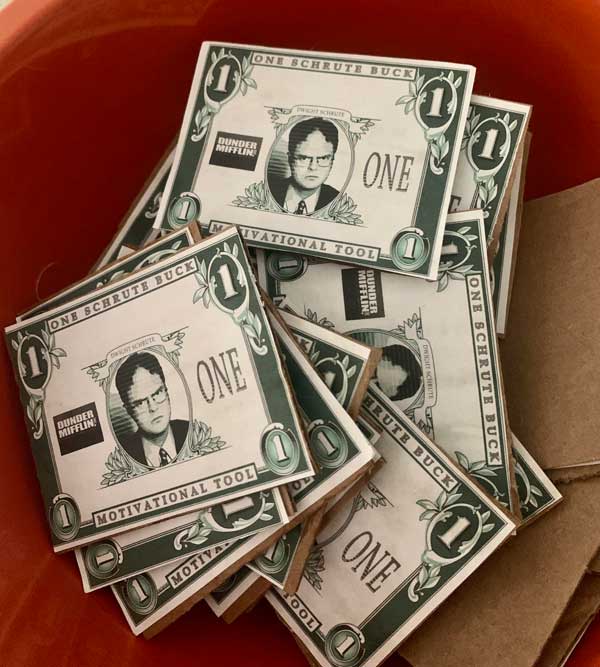 What is the ratio of Stanley nickels to schrute bucks?
tragik-jockitch / Via reddit.com
#16 Father's Day card message: "Kids, please, don't rush things."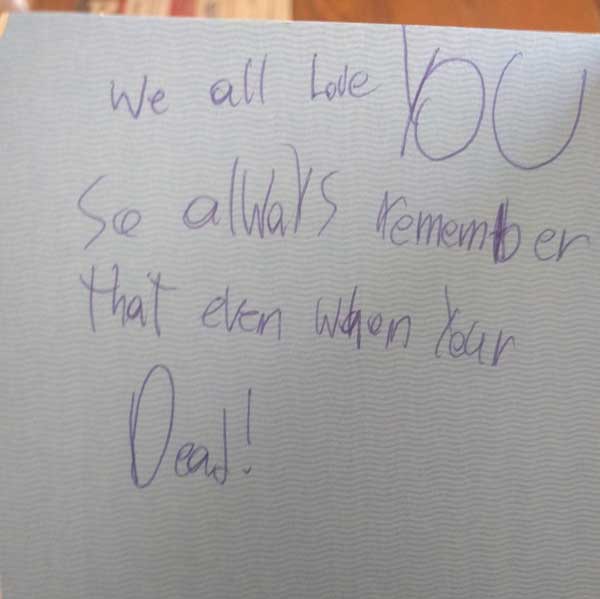 MKEmxp / Via twitter.com
#17 Daughter said, "I'm saving the rest for Dad".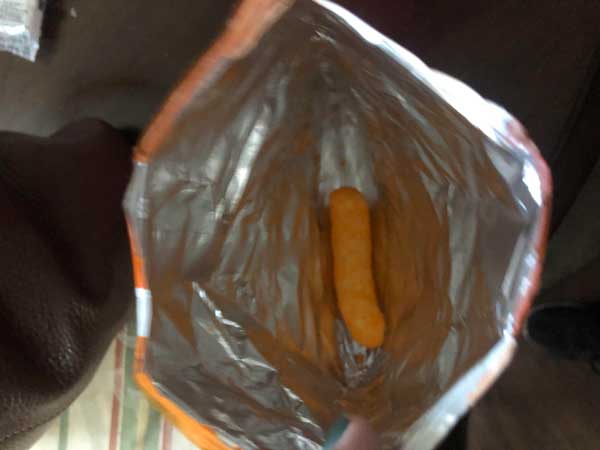 Wonder0486 / Via reddit.com
#18 My daughter's favorite way to cool me off after a long run on a hot day.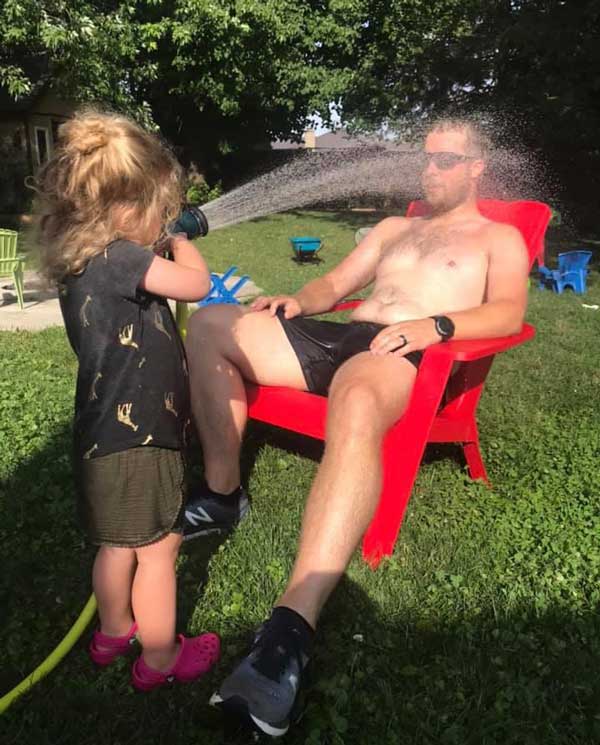 In the face, of course!
SleepWouldBeNice / Via reddit.com
Preview photo credit: sejotas / reddit.com, reddit.com