The World's 15 Most Beautiful Cities
"Beauty" in a much broader sense than just visual appeal.
1. Paris, France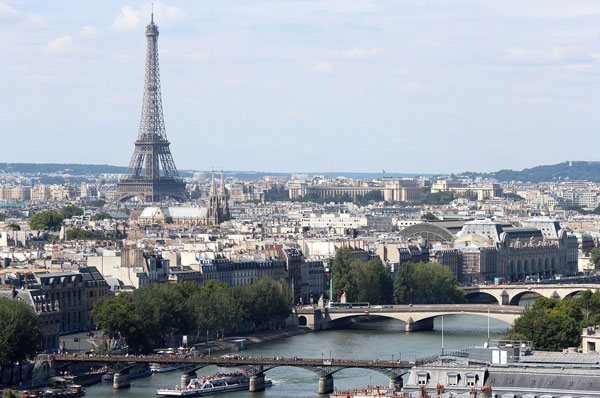 Zinneke, Wikipedia
Paris, the capital of France, also known as the "city of lights". From the sparking Eiffel Tower to incredibly famous works of art in the Le Louvre museum such as the Mona Lisa, this city has plenty to offer any visitor. Be sure to visit Arc de Triomphe, the french national monument situated on the famous Champs-Élysées avenue which has some of the finest shops in the world! Also located in Paris is the stunning Palace of Versailles which was the home of Louis XIV and Marie Antoinette. Paris is also known for its world-class cuisine and you'll be finding something new and delicious to eat. Be sure to check out some of the many cafés and bars and people-watch while you're there sipping your café au lait.
2. New York, New York



MusikAnimal, Wikipedia
Made up of 5 distinct boroughs with their own micro-cultures, New York City is one of the most recognized cities in the world. The Statue of Liberty was gifted to the United States from France and was dedicated in New York Harbor in 1886! Other highly recognizable landmarks include the 103-story Empire State Building and of course the green and lush Central Park.
3. London, England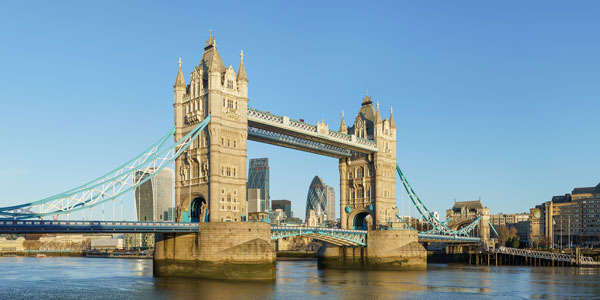 Colin, Wikimedia
London, the capital of the United Kingdom has a rich history and some gorgeous sights that are a must-visit. There's so much to see like the iconic Big Ben, London Eye, Buckingham Palace, Hyde Park, and so many other places worth exploring. London's made up of several different neighbourhoods that each have their style and culture so be sure to check out as many as you can to see London!
4. Venice, Italy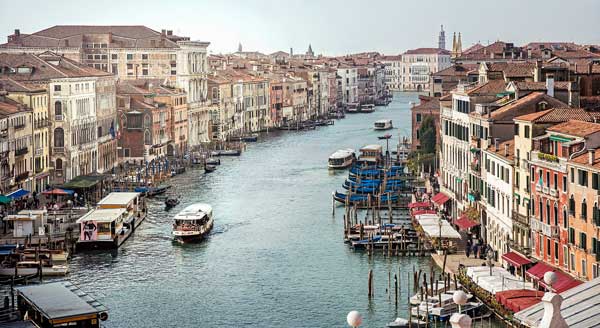 Didier Descouens, Wikipedia
Venice is the capital of Italy's northern Veneto region and it's been an important port and hub of trade for thousands of years. Venice is a colourful city that is built across 100+ smaller islands connected by smaller canals and larger bodies of water. You won't find any city buses here, they have public water buses! One of the most famous places in Venice is St. Mark's Square, which will give you one of the best views of St. Mark's Church as well.
5. Vancouver, Canada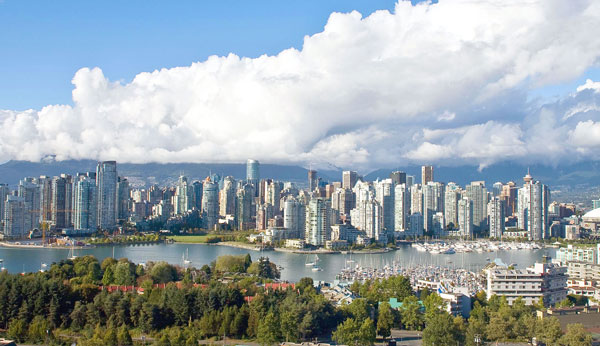 David G. Gordon, Wikipedia
Vancouver is an amazing place to visit. From a bustling metropolitan area to lush forests and pristine beaches – Vancouver has it all! Granville Island, which is the main hub for tourism and entertainment in the city.
6. Barcelona, Spain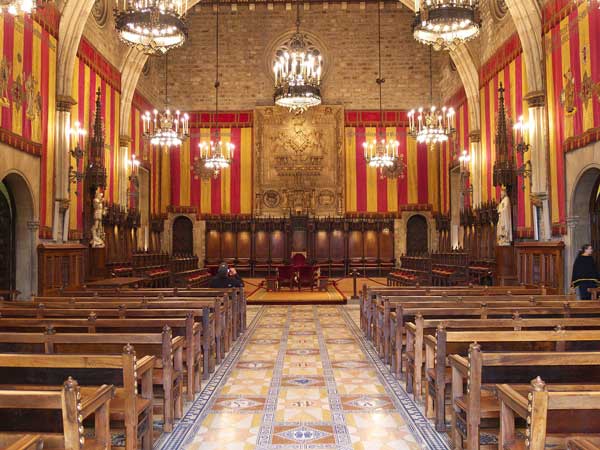 José Luis Filpo Cabana, Wikipedia
Located in Northwest Spain, Barcelona is the capital of the region of Catalonia. Art and architecture in every corner!
7. Cape Town, South Africa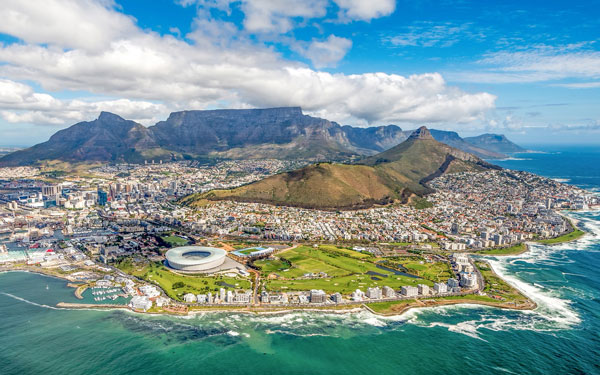 GERRIT JORDAAN, telegraph.co.uk
Cape Town is a nature lover's dream because it has mountains, many miles of coastline, and plenty of biking, hiking, and exploring! Table Mountain National Park, which is one of the richest floral regions in the world! Other visually stunning locations include the Cape of Good Hope, Boulders Beach, and Lion's Head mountain.
8. San Francisco, California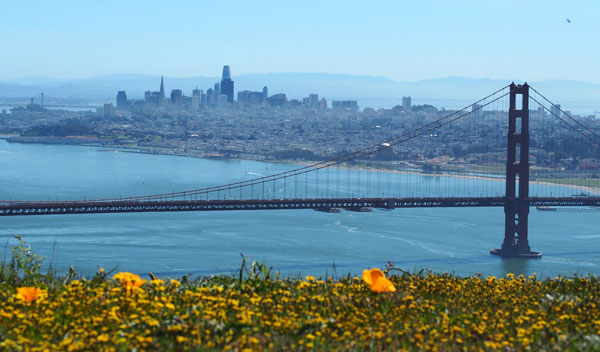 Noah Friedlander, Wikipedia
Tucked away in northern California, San Francisco is an incredibly vibrant, lively, and beautiful place to visit. The most famous landmark has got to be the gorgeous Golden Gate Bridge which was built in the art deco style and opened in 1937.
9. Sydney, Australia



Adrian Gigante, Wikipedia
One of the largest cities in Australia, Sydney is a bustling port city with some really familiar landmarks and spots that keep visitors coming year after year. The famous Opera House can't be missed with its unique architecture and ocean views.
10. Rome, Italy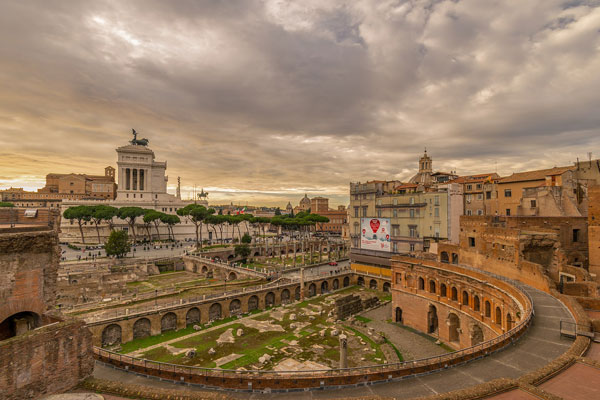 Rabax63, Wikipedia
Rome is one of the world's ancient cities, being founded in 753BC (800 years before London!). St. Peter's Basilica has to be on your list as it offers some of the most breathtaking art and architecture in the world! If marble statues and ornate ceilings aren't your thing then you should head to the Roman Forum to witness what life was like in the center of the ancient Roman Empire.
11. Singapore, Singapore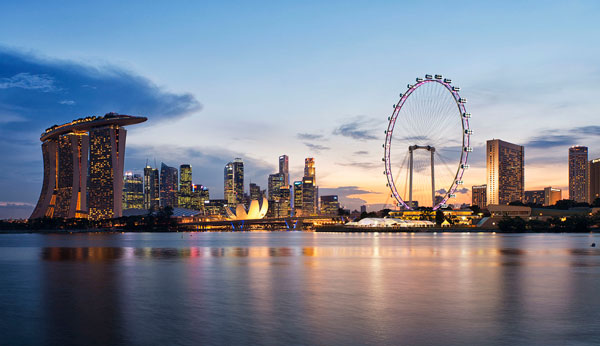 Chensiyuan, Wikipedia
Singapore is a colourful city full of tantalizing sights, smells, and tastes just waiting to be found. Singapore is the only self-sovereign island in the world! One of the most iconic sights in Singapore is the Merlion statue, which is a half-fish, half-lion creature that is symbolic of the identity of Singapore itself.
12. Lisbon, Portugal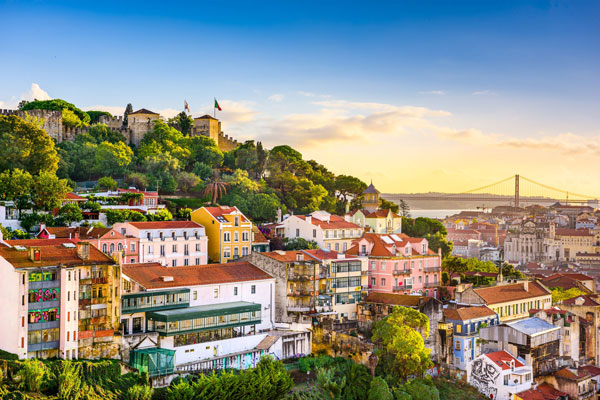 azamara.com
Lisbon, Portugal's capital city is a sunny and friendly place to visit.
13. Amsterdam, Netherlands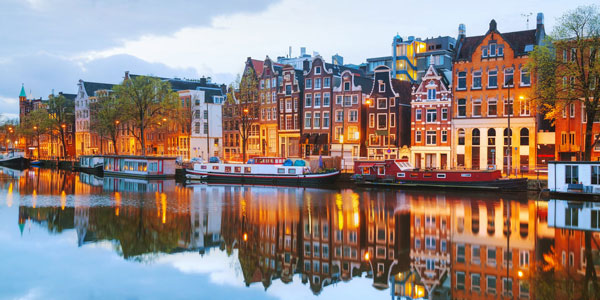 sweetescape.com
Amsterdam is known for its colourful narrow houses overlooking one of the cities many canals. Reflecting this penchant for colour, this gorgeous city is also known for the tulip festival in the spring. You can't go to the Netherlands and not see the Van Gogh Museum, which houses the largest collection of Vincent van Gogh in the world!
14. Prague, Czech Republic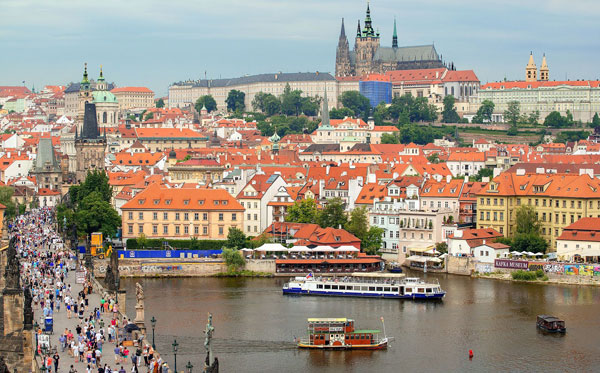 Peter K Burian, Wikipedia
Known as the "city of 100 spires" Prague is the capital of the Czech Republic and a city rich in history and colourful buildings. Prague Castle dates back to the 9th century. Right next to it is St. Vitus Cathedral.
15. Rio de Janeiro, Brazil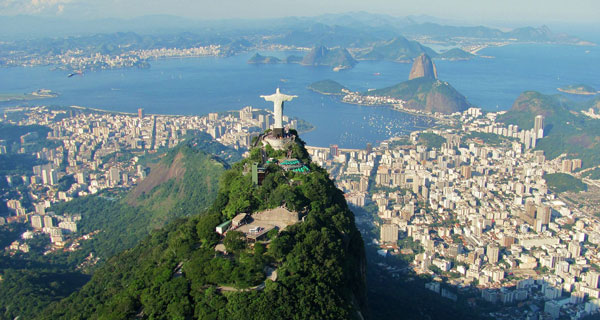 Rafael Rabello de Barros, Wikipedia
Rio de Janeiro is a fantastic multicultural city that visitors flock to at all times of the year to enjoy the sunny weather, pristine beaches, delicious food, and friendly locals and the 98ft Christ the Redeemer statue which overlooks the city.
Preview photo credit: Rafael Rabello de Barros, Wikipedia