10 Times Grandmas Were What We Should All Aspire To Be Like When We're Older
Some of them are still able to surprise you.
#1
My Grandma covered the face of her ex husband in these pics because she liked this photo of herself too much to throw away.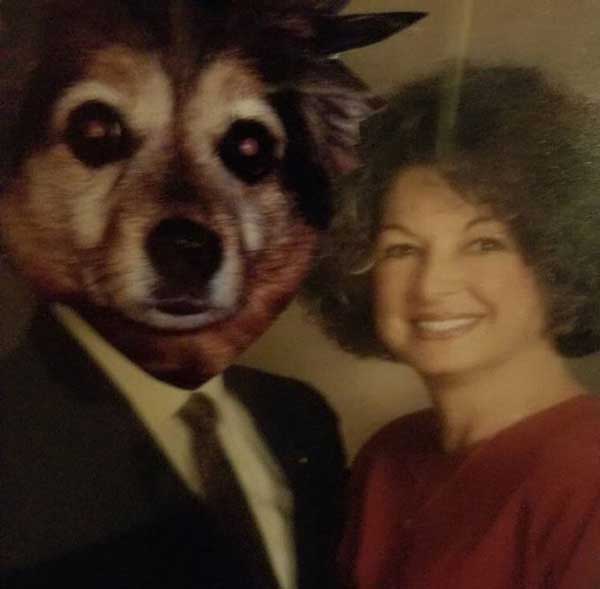 brvndeeg / Via twitter.com
#2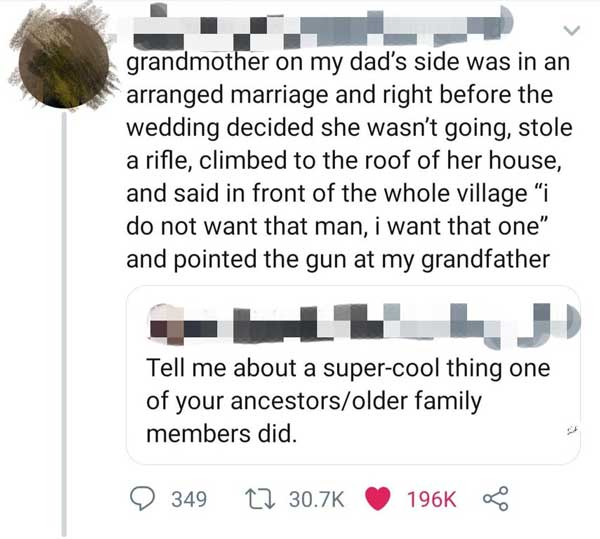 IronicBacon / Via reddit.com
#3
My grandma started monthly motorcycle rides at age 90. The local motorcycle club made her sign a waiver for ride-alongs, she was like "sure, I could fall and die, but I could also die getting out of the bathtub. May as well enjoy myself".
boringgrill135797531 / Via reddit.com
#4
A friend of mine went to a concert of an Italian metal band and they all signed his t-shirt. He then asked his grandma to embroider over the signature, so they won't worn off, one of them included a big di*k and she had a good laugh about it.
masterkaz / Via reddit.com
#5
Me (19) with my 102 y/o great grandma Vivienne. She walks the golf course daily.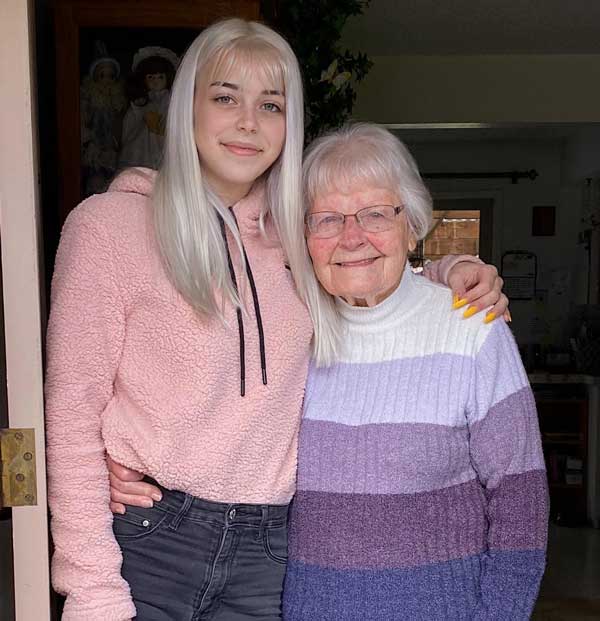 asiaquagmire / Via reddit.com
#6
I asked my grandmother, who is 103 years old now, "what is the greatest invention you've seen in your life time?". Her response, initially, as a bit of a joke was "the automatic washing machine" (she had 9 kids over the span of 20 years). Her "serious" answer was penicillin.
yelsnia / Via reddit.com
#7
My grandma turned 101 today!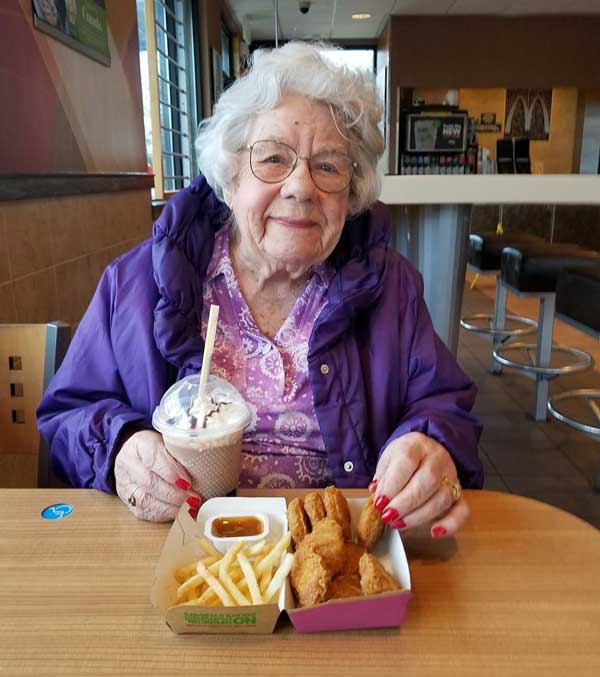 Texas12thMan / Via reddit.com
#8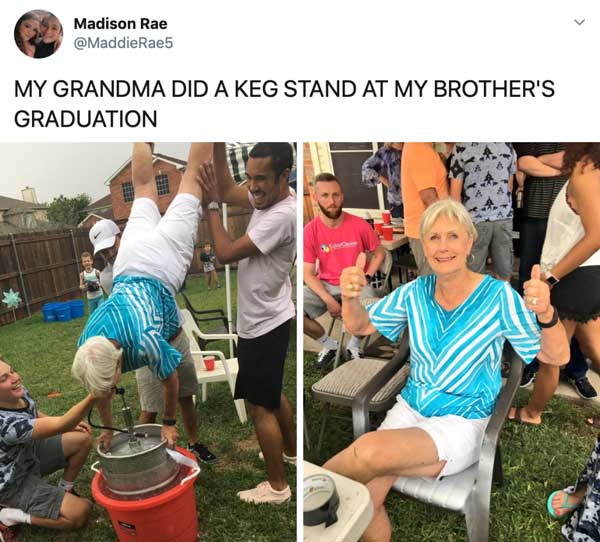 MaddieRae5 / Via twitter.com
#9
My great grandma on her 100th birthday today.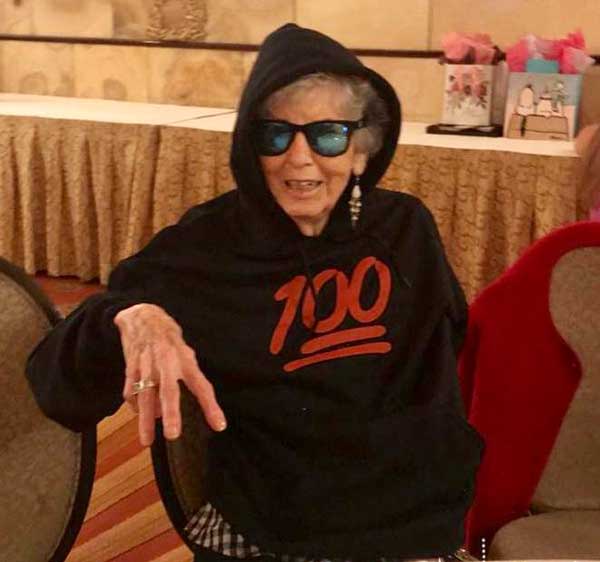 rguy16ema / Via reddit.com
#10
My great grandma turned 90 recently. Her age sure hasn't slowed her down too much because she has decided she wants to go sky diving.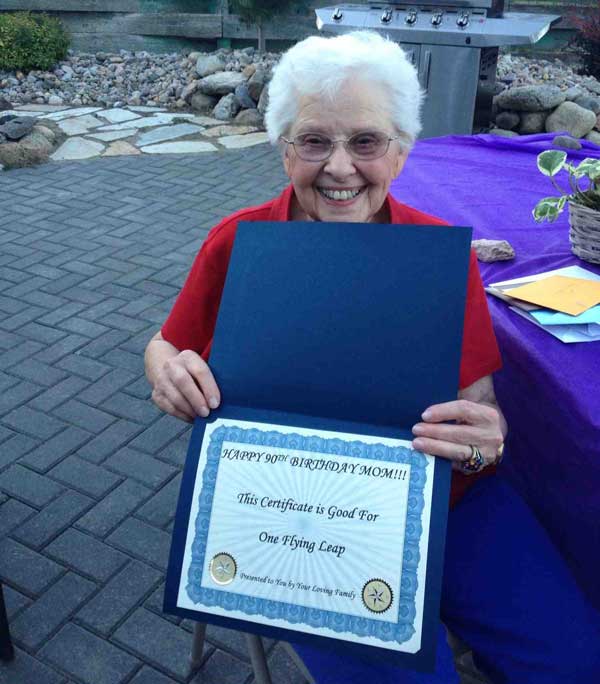 GreenSchwartz / Via reddit.com
Preview photo credit: asiaquagmire / reddit.com